How to Make a Great Vegetarian Poke Bowl
Now let's talk about making a good vegetarian bowl. Poke is a popular, traditional and popular raw fish preparation for a long time in Hawaii. The fishermen grabbed pieces of their catch and nibbled them while they were working. Poke (pronounced poh-kay) has exploded in popularity, far beyond Hawaii, in recent years.
Today's version is for anyone who likes the idea of poke or poke bowls, but who does not eat fish for any reason. Vegetarian pie bowls are especially fantastic at this time of year because they are light, clean, satiety, but not heavy, you know?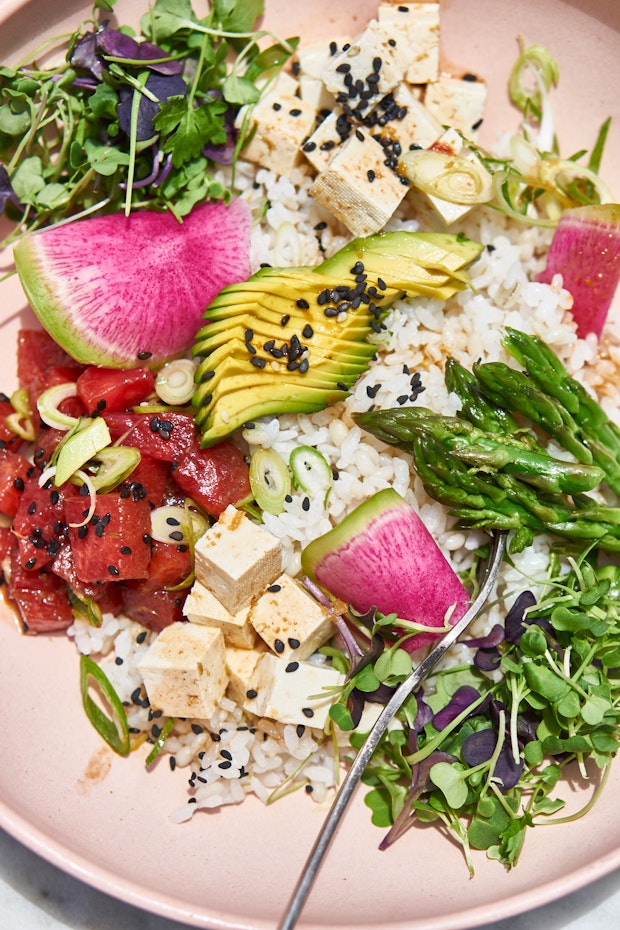 Vegetarian Poke Bowl: The Components
Generally, we use a watermelon poke, a version of this sushi rice (but any mix of rice/favorite sushi mix will do) and a host of other vibrant trimmings. You'll find organic and firm tofu, avocado slices, blanched asparagus, shaved watermelon radish and micro-sprouts. The bowl is simply sprinkled with a good soy sauce. And there is a pinch of sesame seeds and green onions. The other garnish, not shown here, is a rain of fried and crispy shallots.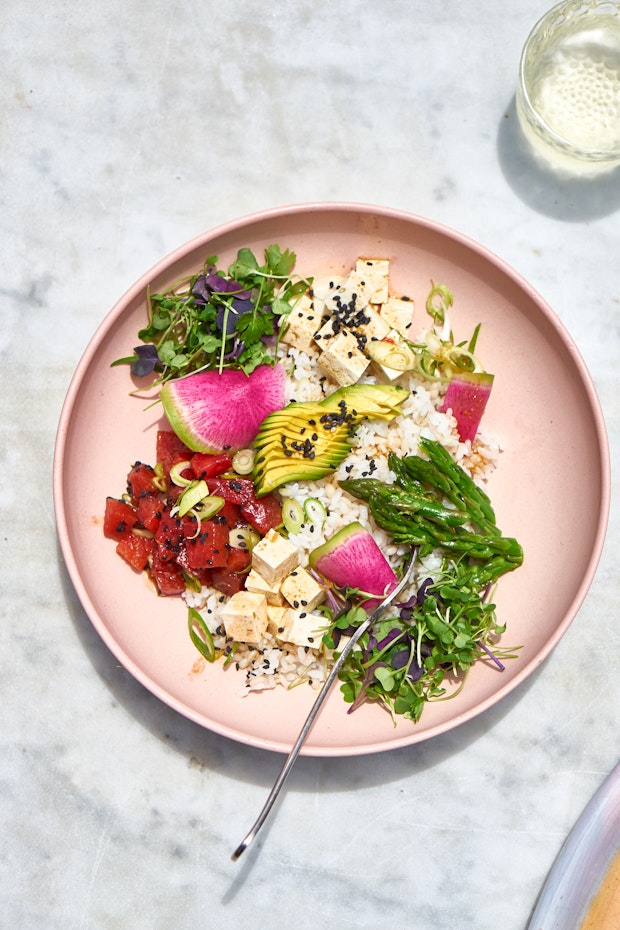 Seasonal Variations
When it comes to the trims, what you see here is just a starting point. This encourages you to play with all the components. For example, you could exchange grilled squash cubes for watermelon later in the year. And make grilled onions instead of green onions. Or, play with drizzle on top. For a quick bowl, simply drizzle with soy sauce, but you can prepare something more complex. Have fun with that!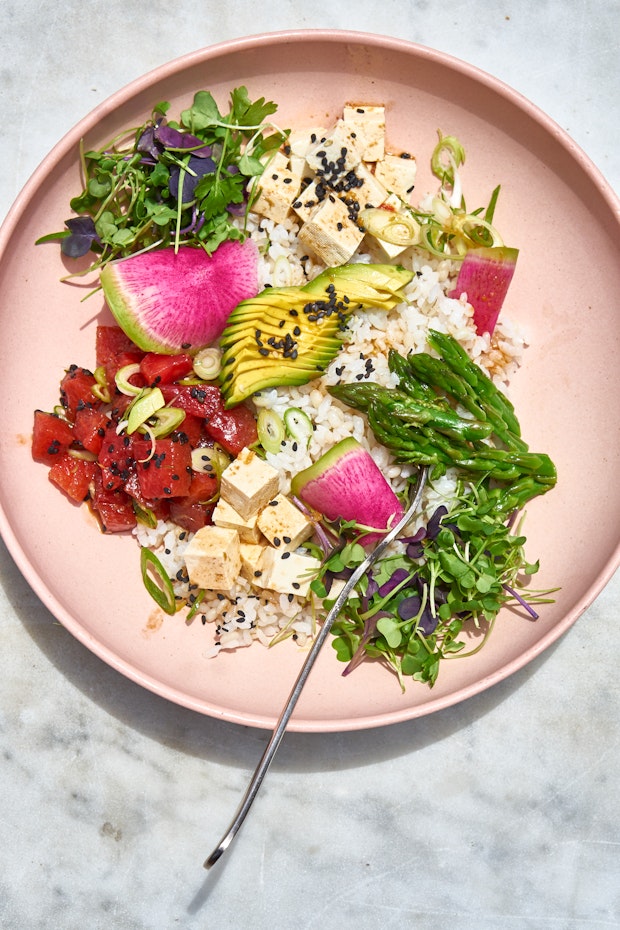 Although, it can be argued, a vegetarian poke bowl isn't a real poke bowl, it's a great meal just the same. Keep your eyes peeled for other inspiration as well. See all the creative vegetarian and vegan poke bowls on menus at poke spots all over. Lots of ideas there that you might replicate in your own kitchens!
Although, it can be argued, a vegetarian poke bowl is not a real poke bowl, it is a great meal anyway. Keep your eyes wide open to find another inspiration too. See all the creative vegetarian and vegan dishes on the menus everywhere. Many ideas to replicate in your own kitchens!